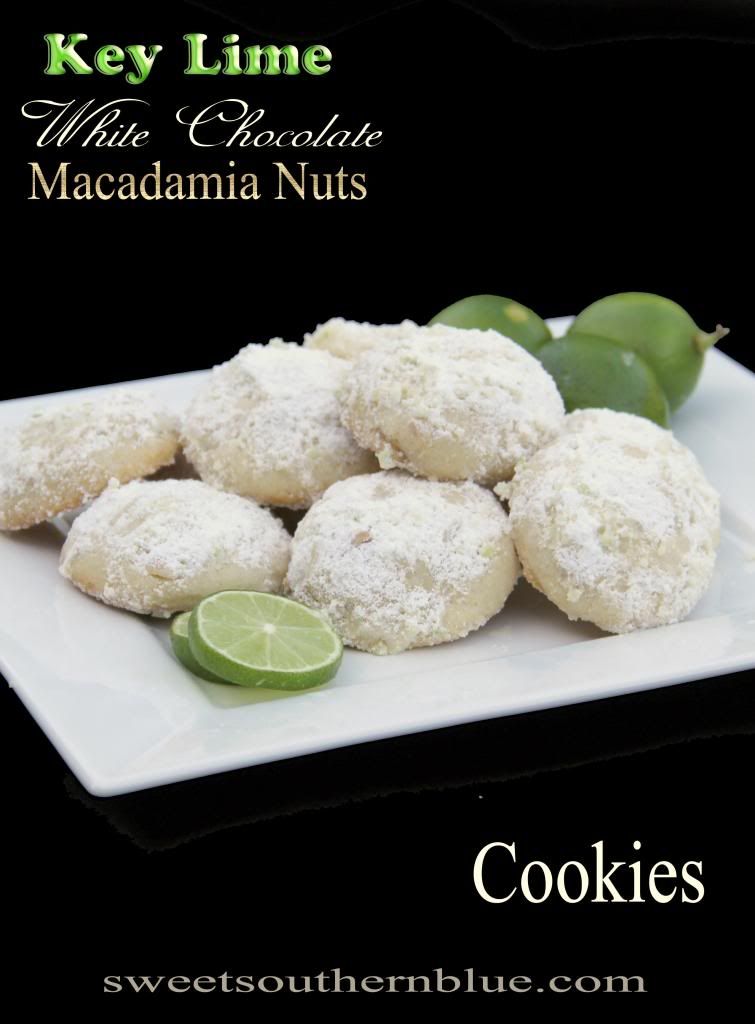 My local grocery store had 3 lb bags of key limes on sale for $1 a bag and I bought three bags. That means I have 9 lbs of key limes that need to be used. I have made
key lime pie ice cream
before and it was wonderful so I plan to use some of the limes for ice cream. Now, that takes care of about one pounds of limes so what to do with the other eight pounds?
I knew I wanted to make some type of cookie, something similar to the lemon coolers I get at the store. I decided to take a basic cookie recipe and start adding ingredients. My favorite cookie (before I made these key lime cookies ) has always been white chocolate and macadamia nut. I decided to take my favorite cookie recipe and throw in key lime – and boy was I right. These cookies were perfect. It has the perfect combination of lime, white chocolate, and nuts.
You can get the recipe
here
.