The day after valentines day is one of my favorite days of the year. No, it's not anyone's birthday or major holiday, but it is the day they start putting out Easter candy. That means that the candy I wait all year long for is finally here. Those wonderful, sweet, crunchy, malted milk eggs are finally on the shelves for my enjoyment.
If you have been on my blog before, you know that I had a stockpile of Rice Krispies cereal that I have been trying to use up. So far I have madebanana treats, strawberry treats, peanut butter & fudge treats, and now I finally get to make my favorite ~ Easter malted egg treats. To be totally honest, I could sit down with a spoon and eat it straight out of the bowl and not even bother to put it in a dish. I think what makes these little treats extra special is the malted milk powder that goes into the mix.

To make these, you will need:
10oz bag of mini marshmallows or 7oz container of marshmallow cream

3 Tablespoons of butter or margarine

4 cups of Rice Krispies cereal

1 – 2 cups of chopped malted milk eggs ( I used 35 malted eggs)

¼ cup malted milk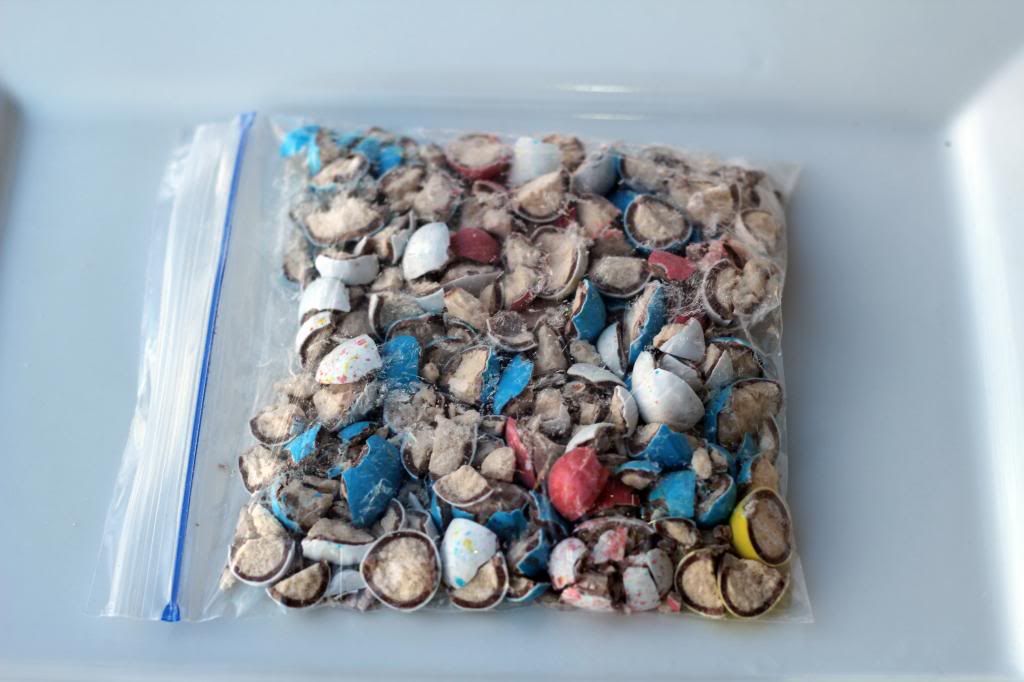 Directions:
In microwave-safe bowl, heat butter and marshmallows/ marshmallow cream on HIGH for 1 1/2 minutes (marshmallows) or 1 minute (marshmallow cream)

Stir

Heat at 30 second increments until melted

Stir until smooth. Add malted milk powder, stirring until combined.

Add cereal and chopped malted milk eggs

Stir until coated

Using buttered spatula or wax /parchment paper evenly press mixture into an 8 x 8 dish coated with cooking spray or line dish with parchment/wax paper.
Note: I found the malted milk at my local Walmart in the area that sells powdered chocolate milk and hot chocolate